Driven By Community – Support Locally-Owned Businesses – Gift Card Matching Program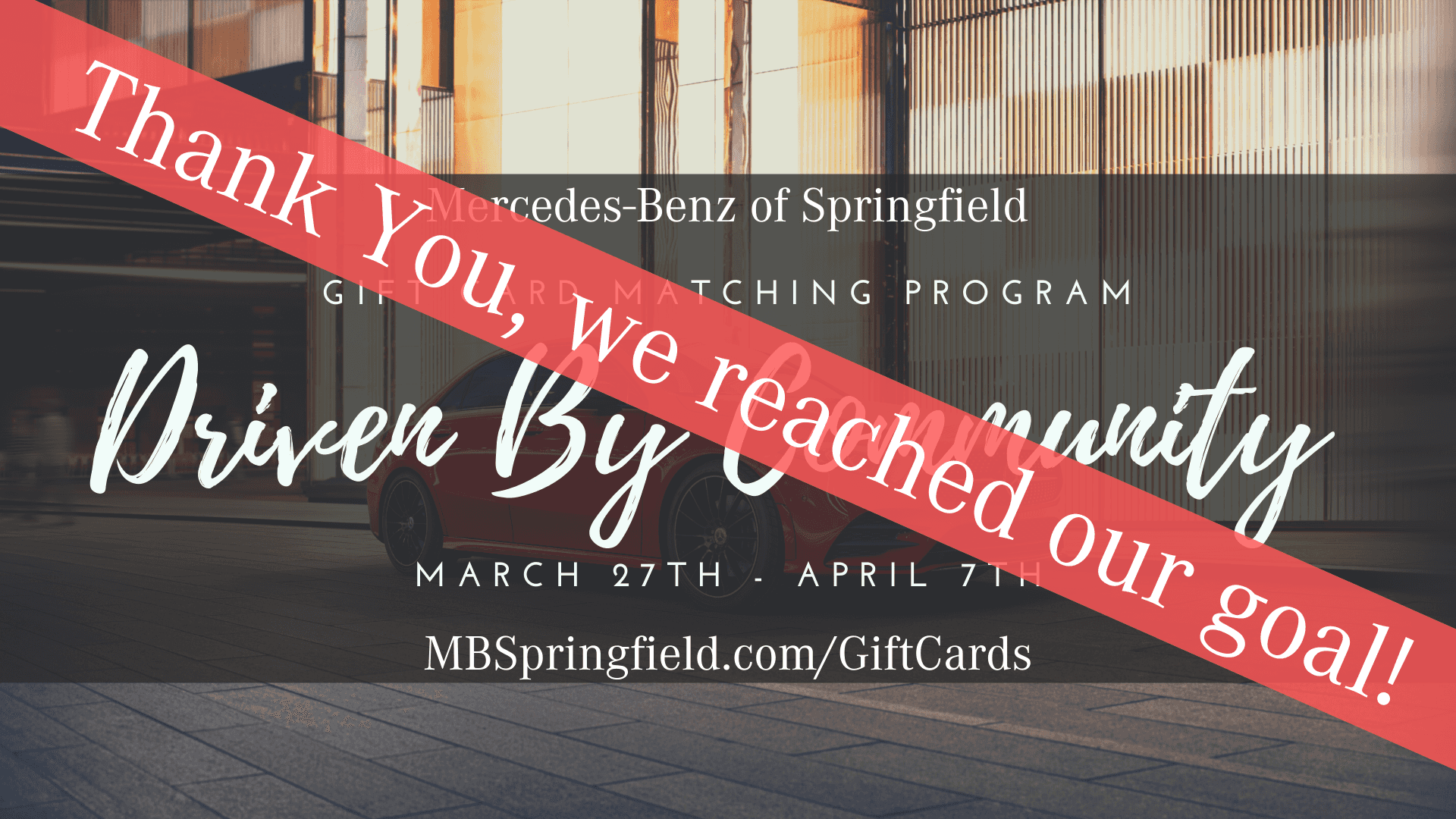 We reached our $10,000 goal in just 5 DAYS! That is $20,000 generated in total for local business. Thank you to everyone for participating!
Dear Friends,
As we all try and navigate these uncertain times, we at Mercedes-Benz of Springfield are trying to do our part to be good neighbors and solid members of our community. We, like many of you have been supporting local businesses and restaurants by ordering food for take-out and buying gift cards for future use while they deal with the downturn in their industries. To that extent, we would like to increase our support in the community by matching any gift card purchases you make to a local restaurant or business in our community. Simple and easy, if you purchase a gift card from a local business for yourself, we will purchase one for us as well. We want to support as many different local businesses as we can.
Please support your locally-based businesses if you can to help them get through these unprecedented times, we are happy to do the same. This initiative is our way of giving back to the community and thanking all of you for your support these past 2.5 years. When we say, "It's not business, it's personal", we mean it.
Thank you,
Your Mercedes-Benz of Springfield Team
---
Rules
Our goal is to support as many local businesses as possible. Therefore,
Gift cards purchased must be for small – medium sized businesses that are locally based. (This includes the areas we serve – Western Mass, Central Mass, Southern VT, Southern NH, and Northern CT).
Limit $1000 per business
We will match up to $10,000 in total gift card purchases
Valid on gift cards purchased now through April 7 or until the $10,000 limit is reached.
Please email a picture of your receipt and a photo of the gift card to

[email protected]

and we will buy a gift card of equal value to the same business.
If you have any questions, please send us an email and we will respond as soon as possible. Thank you!