MBUX: Meet your new Digital Driving Assistant, Co-pilot, Navigator, etc.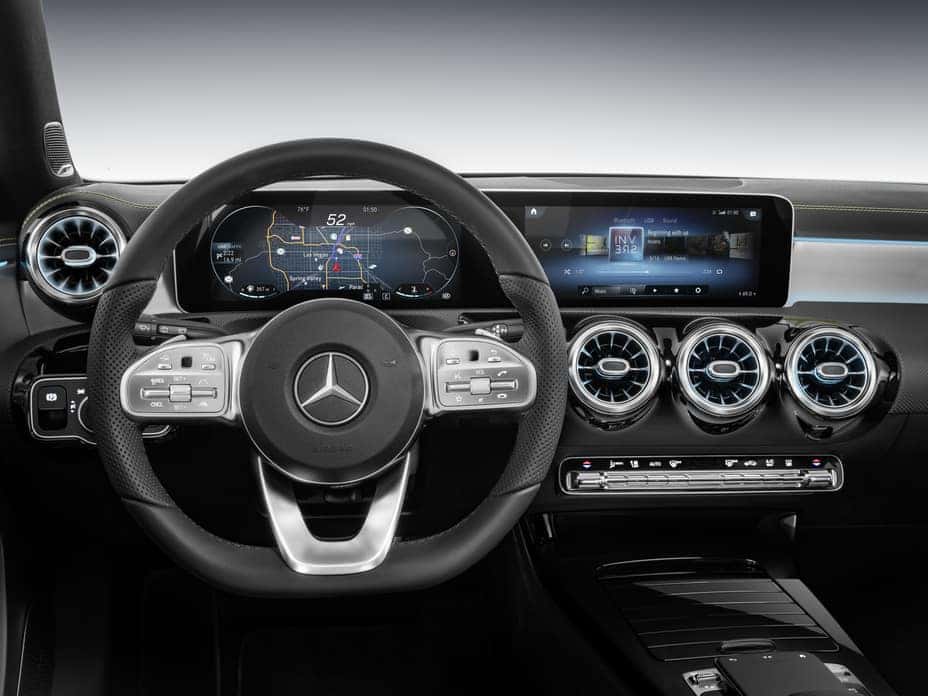 The name MBUX for the new infotainment system signals that the user experience (UX) is to the fore. A unique feature of this system is its ability to learn thanks to artificial intelligence. MBUX can be individualised and adapts to suit the user. It thus creates an emotional connection between the vehicle, driver and passengers. At the same time updates "over the air" are possible. It also heralds a new era at Mercedes me Connectivity.
Its further strengths include the high-resolution Widescreen Cockpit with touchscreen operation, navigation display with augmented reality technology plus intelligent voice control with natural speech recognition, which is activated with the keyword "Hey Mercedes".
MBUX is used in the entire new compact car generation from Mercedes-Benz and entered series production in spring 2018 in the new A-Class. Its highlight is the comprehensive touch operation concept – the combination of a touchscreen, touchpad on the centre console and Touch-Control buttons in the steering wheel. In addition to the intuitive operating experience, less driver distraction is another advantage.
Click here to view our in-stock MBUX supported vehicles.