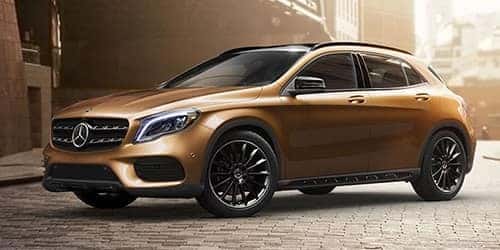 2018 GLA SUV
Starting at $33,400
With the character of a Mercedes-Benz SUV, a sporting soul and a compact footprint, the redesigned GLA is agile, adventurous and adaptable. It's at home in the city, eager when you're far from home, and a perfect fit for today, and tomorrow.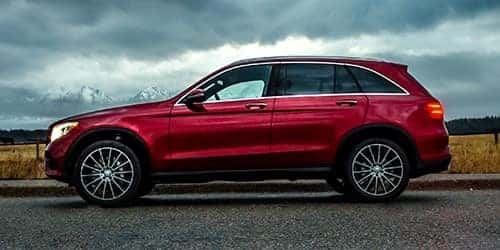 GLC SUV
Starting at $40,050
A long wheelbase, big wheels and wide track add up to space, stability and sportiness. Crisp proportions and chrome details attract admiring eyes like it's drawn to the road.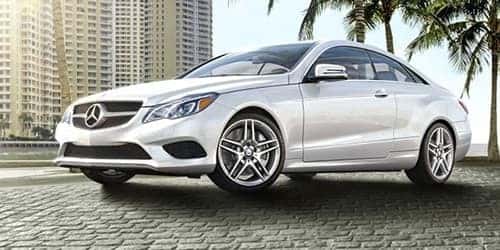 GLC Coupe
Starting at $46,600
Traction meets attraction in a fusion of SUV capability, coupe agility, and Mercedes-Benz style. With four doors and a power liftgate, it's easy to get into. With turbo power driving all four 19-inch wheels, you'll never want to get out.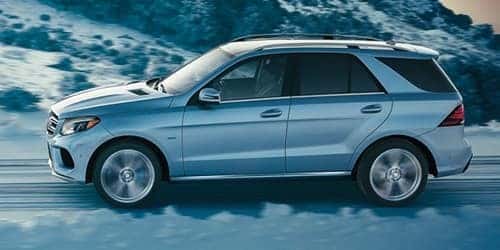 GLE SUV
Starting at $52,200
The premium SUV that invented its class 20 years years ago still leads the way in every arena of driving, and from every angle of its design. From its iconic Star to its sleek LED taillamps, the the GLE keeps the future looking brighter.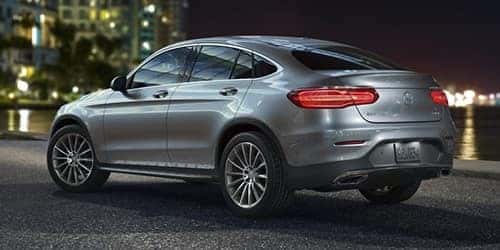 GLE Coupe
Starting at $70,500
The GLE Coupes are a fusion of racing-bred tenacity and finely tailored luxury. Beneath their arching rooflines and muscular shoulders you'll experience a mix of verve and versatility and not found in ordinary SUVs and not possible in traditional coupes.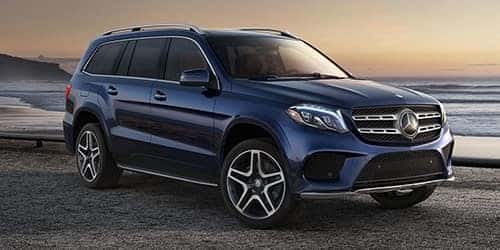 GLS SUV
Starting at $69,550
The GLS legacy of leadership includes benchmarks like the S-Class sedan and iconic G-Class. And it's eager to lead your family anywhere in bold and brilliant style, from it LED lighting, to wheels from 19 to 22 inches, to a body that's at once muscular and aerodynamic.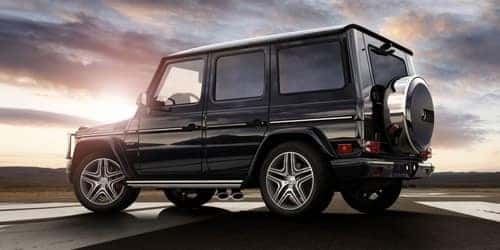 G-Class
Starting at $122,500
The 38-year evolution of the G-Class keeps elevating the pinnacle of refinement. From its advanced lighting to its classic upright shape, its purposeful elegance is both unmistakable and irrefutable. Every surface of the G-Class reflects its confident capability on any surface of the earth.
* Excludes all options, taxes, title registration, $795 transportation charge and dealer preparation fees.